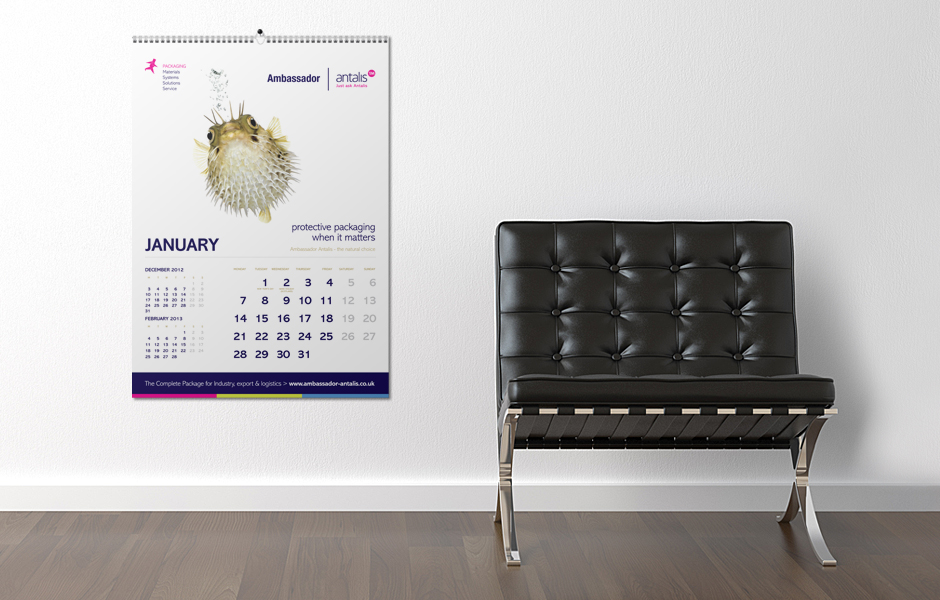 14 Nov

Ambassador Antalis 2013 Calendar
Division Design have designed and produced the new 2013 calendar for Ambassador Antalis. Division created the theme 'Ambassador Antalis – the natural choice' featuring a series of images showing the best of 'packaging in nature'.
The 12 leaves include a puffer fish, hedgehog, shells and peas in a pod, all naturally packaged. The calendar was produced in A2 'wall calendar' and A5 'desk calendar' versions.