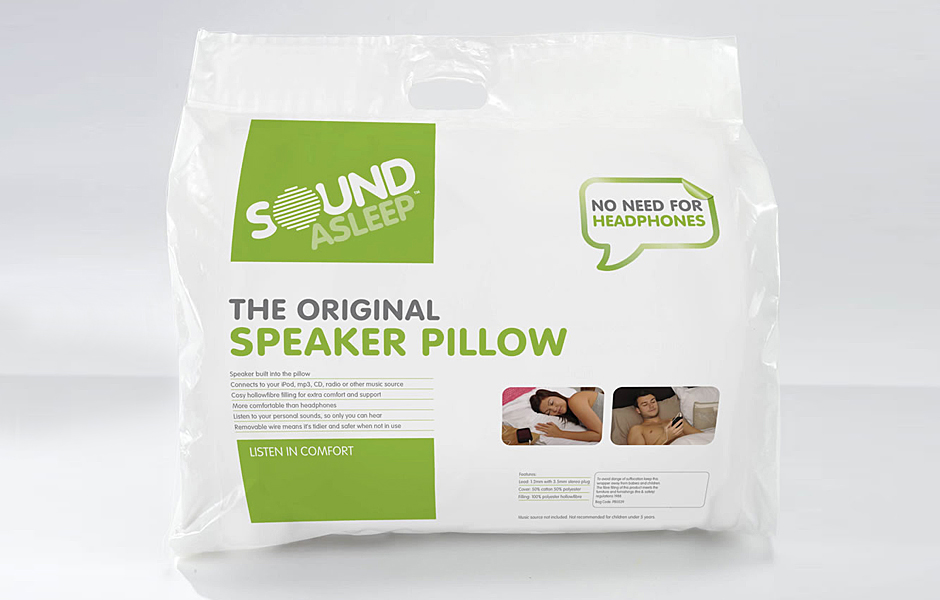 15 Oct

Sound Asleep Re-brand
Division Design have just completed a full re-brand for the 'Sound Asleep' range of speaker products.
The project was completed in less than 8 weeks from start to finish and involved the creation of a new logo, product packaging across the range and full design and build of the new eCommerce website. One of the aims of the re-brand was to widen the appeal from a 'gadget' brand to a wider audience. The pillows also have medical benefits such as suffers of tinnitus.
The re-branding also allowed a number of new products to be integrated into the range including a Memory Foam and Kids version of the speaker pillow and also a travel pillow, speaker blanket and speaker headboard. The design introduces a range of complementary colours across the product range.
The products have recently been featured in the news when a number of England footballers' including Wayne Rooney were seen taking the pillows onto the plane when travelling to this summer's world cup. The pillows are also currently being used by X Factor, when bosses of the show called in pillows to help contestants learn their lyrics.